[Top]
[Up]
[Prev]
[Next]
Other Helicopters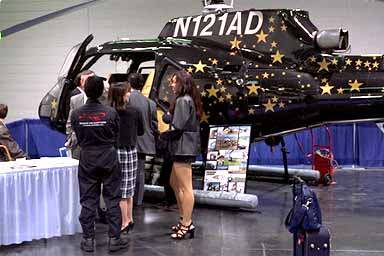 There were many beautiful things to see. Like this A-Star :-)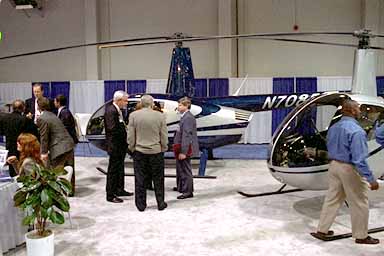 Robinson R44 and R22s on display. That's Frank Robinson with his back to us in front of the R44.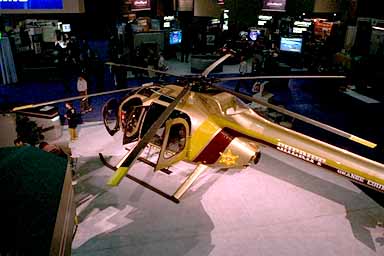 The MD600N NOTAR. Six blades, NOTAR anti-torque system.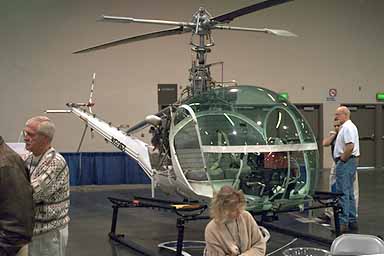 A Hiller. Notice the paddles up on the rotor head. Most radio controlled helicopters are modeled after the Hiller rotor system because it both increases stability and decreases stick (or servo) forces.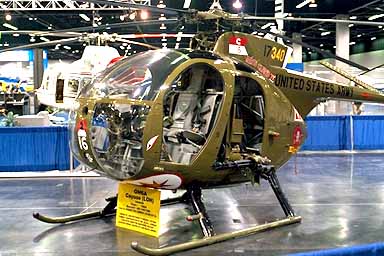 OH-6 Cayuse. In the 1960s, this helicopter won the contract with the U.S. Army for a light observation helicopter (LOH or Loach). The Bell OH-56 (essentially the JetRanger) lost, but was purchased by the Army anyway, later on in the Vietnam war. I have a picture of this particular helicopter "Miss Clawd IV" on a calendar. Fantastic restoration by DarkHorse Military Aviation Group at Long Beach Airport, CA. This model is similar to the "C" model Hughes 500. 4 blades on the main rotor, and a "V" tail. The later models (D, E, F) went to 5 main blades and a "T" tail.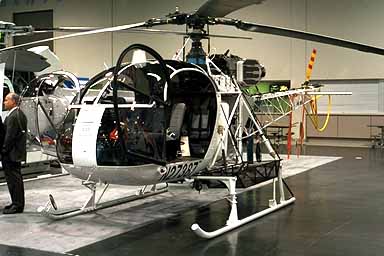 Sud Aviation (later Aerospatiale, now Eurocopter) built this as a high/hot version of the Gazelle. As far as I know, the Lama still holds the altitude record for helicopters of 40,000 feet. Also, the longest autorotation, as the engine flamed out when the pilot reduced power at that altitude...
I always thought this was one of the coolest looking helicopters. There were several hollywood movies featuring these, including the Charles Bronson movie "Breakout", and "Birds Of Prey" which was a helicopter movie starring David Jansen as a helicoper pilot/traffic reporter.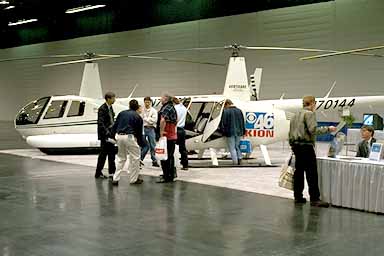 A float equipped Robinson R44 and an ENG (Electronic News Gathering) R44 with nose mounted mini-ball gyrostabalized TV camera by FSI.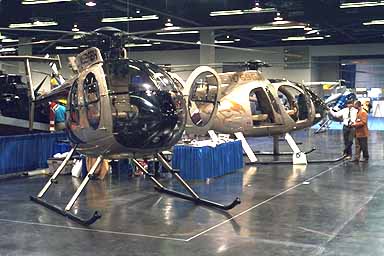 A couple of "E" model Hughes 500s...
---
Paul Cantrell paul at copters.com (replace " at " with "@" to email me - this avoids SPAMMERS I hope)