[Top]
[Up]
[Prev]
[Next]
Day Seven
New Orleans, Louisiana to Atlanta, GA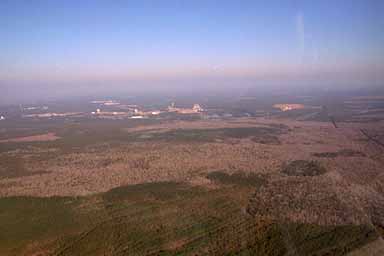 Bright and early the next morning, we're in the air by 8:00am. This is an airborne shot 10 miles sw of HSA. I'm bummed. I want to stay the rest of the week at Mardi Gras! Gotta start making tracks homeward, though.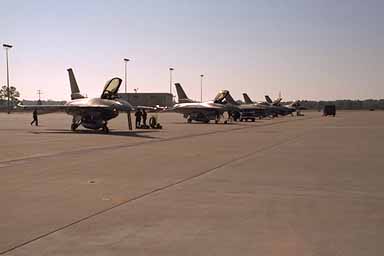 At 9:30 we land at Gulfport Airport. We just happen to park next to these F16s while a bunch of F15s taxi behind us. Meanwhile, some astronauts take off in a T38. Lotsa cool planes to gawk at.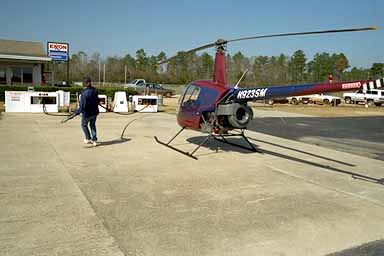 We land at Monroe County Airport at 12:00. I'm wanting to do a quick turn, but my friend really wants lunch, so we borrow the FBO owners car and get a little lunch.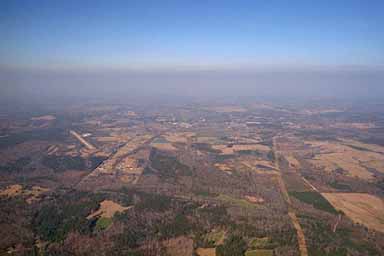 Back in the air at 1:10pm.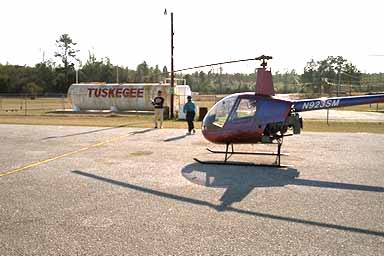 We land at Tuskegee Airfield. Until we landed and asked, I wasn't sure that it was the Tuskegee. It was. We talked with Russell Lewis all about the history of the airfield and the people who had flown there. I bought some teeshirts and stuff for my kids.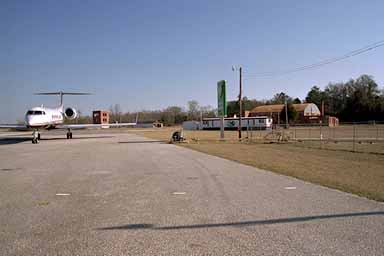 Toward the right edge of the picture is a building with a rounded top. It's one of the original barracks for the pilots being trained there.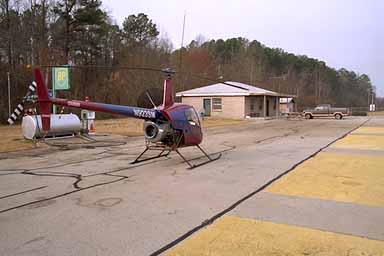 A picture looking toward the FBO at Tuskegee. We're back in the air by 3:15pm. By the time we land at Cobb County airport in Atlanta, it's getting dark, so I don't take any pictures there.
We have a nice dinner with an old student of mine who's living in Atlanta, and then we turn in for the night. The hotel is okay, although it seems pretty bad compared to the Hilton we were in...
---
Paul Cantrell paul at copters.com (replace " at " with "@" to email me - this avoids SPAMMERS I hope)