[Top]
[Up]
[Prev]
[Next]
The Factory (continued)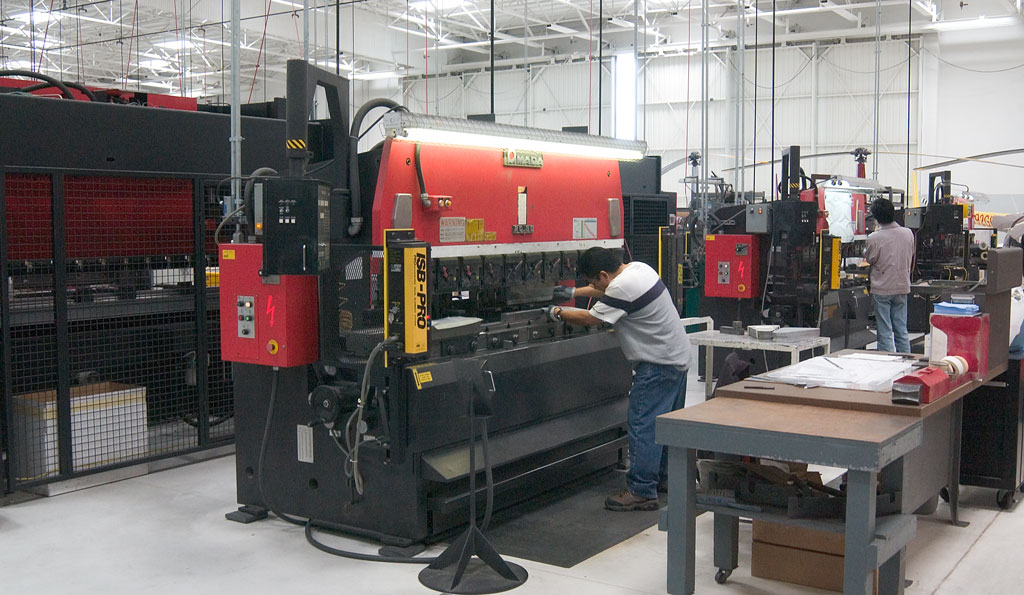 Even to my fairly experienced eye, there are large sections of the factory producing parts of assemblies that I can't identify. Some of the larger parts, such as a main rotor transmision, or a rotor blade, are easily identified. It's more difficult to determine what some of the small parts are.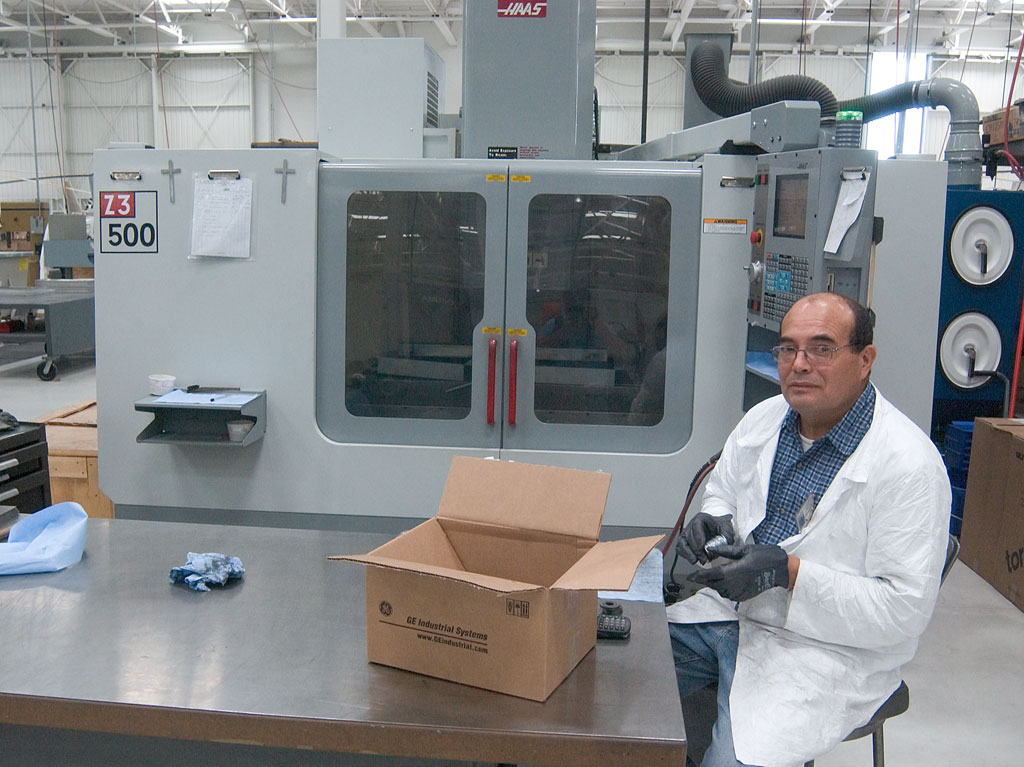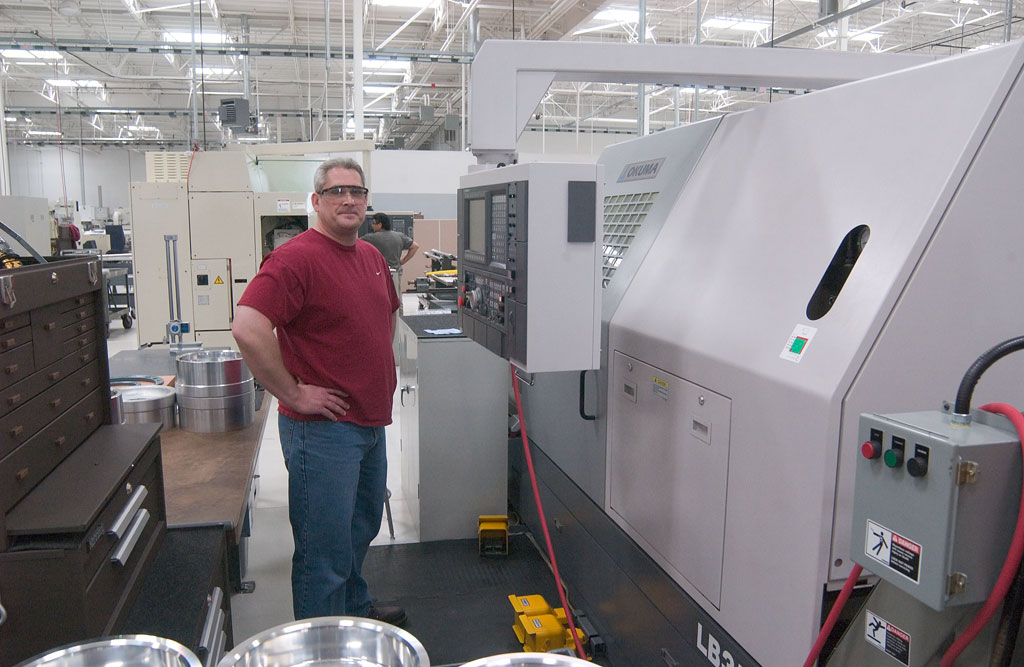 This guy is apparently taking (upper or lower?) sheaves (pulleys) that have already been machined into shape, and machining in the grooves that the belts ride in.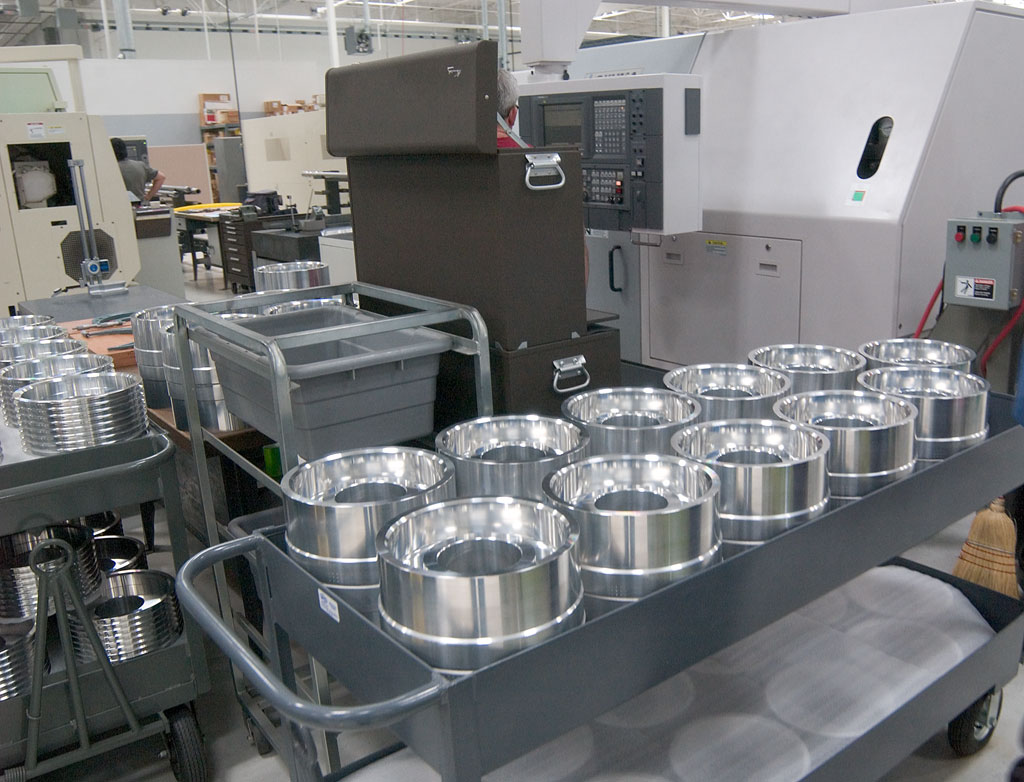 You can see in the foreground the component before it has been machined for the drive belts. In the cart at the left you can see the grooves where the drive belts fit onto the sheave. You can tell from the size that these are parts for the R44 (four place Robinson helicopter).
Part Three -- Assembling the Helicopters
---
Paul Cantrell paul at copters.com (replace " at " with "@" to email me - this avoids SPAMMERS I hope)