[Top]
[Up]
[Prev]
[Next]
Day Five
Houston, Texas to New Orleans, Louisiana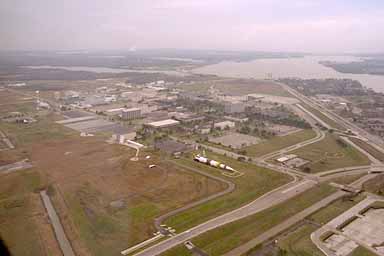 We depart Ellington Field at 9:00am and take a quick spin over NASA to take a few pictures. In about the middle of the picture, you can see a Saturn V rocket on it's side.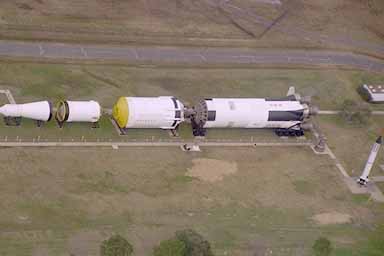 Here is a closeup of the same rocket. It was the last one built, and was put on static display rather than launched. I didn't get off the tram to take a look at it, which I now regret. Quite a piece of hardware...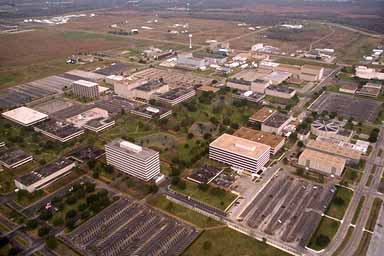 Here is the entire NASA facility. Not really that big, when you think about it. You notice that it's just sitting in the middle of a big cow pasture...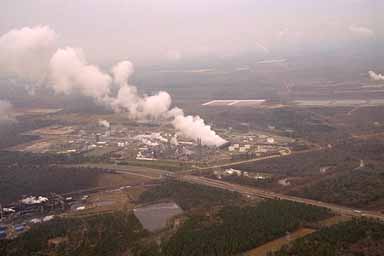 Here's an oil refinery a few miles east of Houston...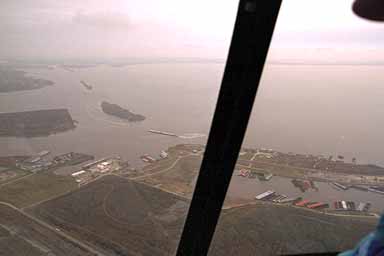 Flying over Sabine Lake...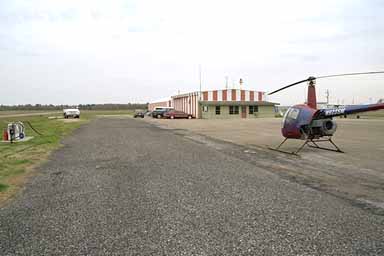 We land at Orange County airport for fuel. A nice group of airport regulars inside exchanging hangar talk, just like back home...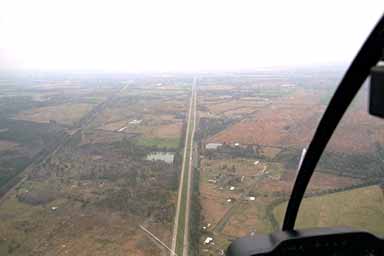 Back in the air at 10:50, flying east toward Baton Rouge.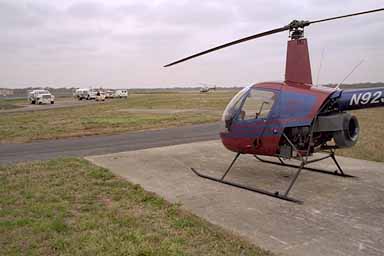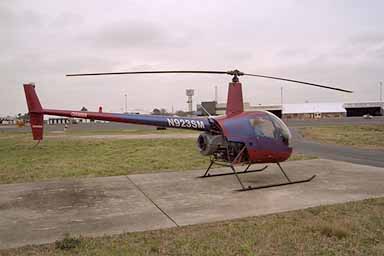 Parked waiting for fuel at Lafayette Airport, home of petroleum Helicopters, Inc.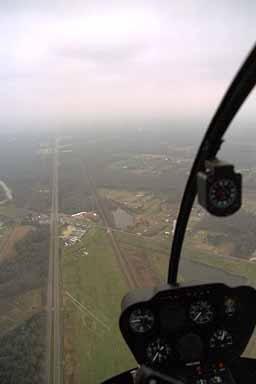 We stopped in Baton Rouge for lunch with the head of the FAA FSDO there. We went to a cafeteria style lunch place where the food was excellent. Then, we borrowed the phone to try to find a hotel in New Orleans, which we figured we could make by dinner time. Only one problem - the first hotel I call points out that it's Mardi Gras, and there are no hotel rooms to be found in all of New Orleans. Uh-oh!
Now, it finally dawned on me that the Mardi Gras night they had been having back in Austin wasn't just some little Austin thing for college kids, it was the real Mardi Gras, that I've heard about and seen on the news, but never been to.
Fortunately, I finally find out that the Hilton has a couple rooms up at their airport location, so I book the rooms and we hopped in the helicopter and took off. By now, it's 4:00pm. This picture was taken 23 miles southeast of Baton Rouge. Nice straight roads to follow..
Anyway, we make it to the main airport in New Orleans, and put the helicopter away for the night. We go off to Mardi Gras for dinner at a fine restaurant on Bourbon Street, sitting on the second floor balcony watching the mayhem. What a party!
I guess you can tell I WAS impressed by Mardi Gras!
---
Paul Cantrell paul at copters.com (replace " at " with "@" to email me - this avoids SPAMMERS I hope)